Date: Thursday, March 25, 2021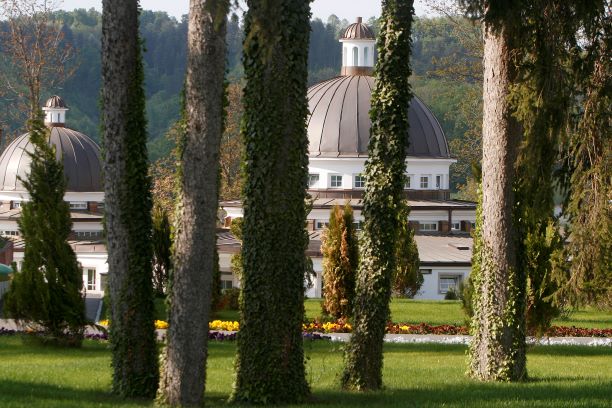 When we drink a glass of water, write in notebook  or build a house, we do not always make the connection with forests and water? But we need them in many aspects of life.
March 21 has been declared International Day of Forests by the United Nations, and this year theme is "Forest Restoration: a path to recovery and well-being". The restoration and sustainable management of forests help address the climate-change and biodiversity crises. It also produces goods and services for sustainable development, fostering an economic activity that creates jobs and improves lives.
On 22 March, 2021., World Water Day will be celebrated in an online event. "Valuing water" is this year's theme. Water has enormous and complex value for our households, food, culture, health, education, economics and the integrity of our natural environment.
Therefore, let us value, protect, revive and present our natural resource, with reference to the UN Decade of Ecosystems (2021-2030).
On the 10km from Banja Luka and Laktaši
-thermal waters of Republic of Srpska-
"Slatina Forest Park" is territorially located in the municipality of Laktaši, north-east of Banja Luka, in the central part of the settlement of Slatina and is part of the Slatina Spa Complex. It is located 10 km from the municipal centers of Banja Luka and Laktaši and is a protected area with sustainable use of natural resources intended for the implementation of health and prevention programs, for education, and recreation too.
It is managed by the Institute for Physical Medicine and Rehabilitation "Dr Miroslav Zotović".
Preserved forest ecosystems, landscape value, a wealth of hydrology and relief, attractiveness of wider and narrower areas and easy accessibility are the features of this area. And the history of the use of thermal waters goes back a long way too.
The first traces of thermal waters in this area can be seen in the records of the ancient Romans. In many travelogues, dating from the 17th and 18th centuries, are mentioned thermal baths built near the Vrbas River in Banja Luka. In the very center of the small town Laktaši, there is a spa of the same name, and the healing spring has long attracted our ancestors, which is confirmed by archaeological research and Roman coins from the second, third and fourth centuries.
The custom of "giving" water with money is still known today!