Date: Saturday, June 3, 2023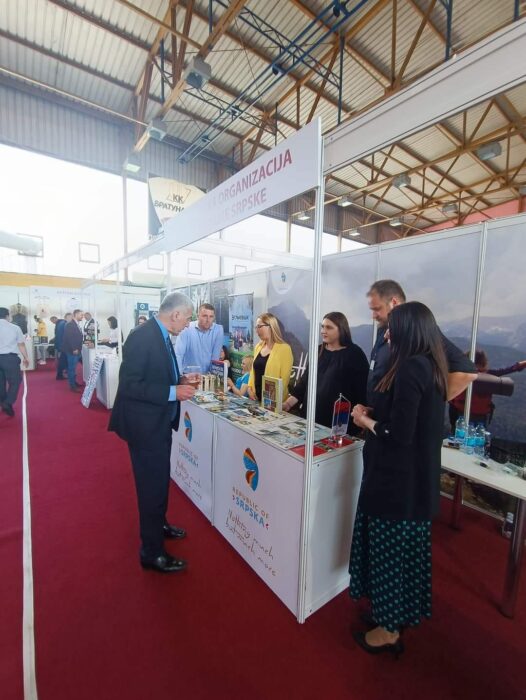 Tourist organization of Republika Srpska took part on 5. International Fair of Agriculture, Economy and Tourism titled "Raspberry Days 2023" in Bratunac.
In addition to TORS – their offer was presented by local Tourist organizations.
Our stand was visited by the Minister of Trade and Tourism Denis Sulic, Ambassador of Italy Marko Di Ruzza and Mayor of Bratunac municipality dr Lazar Prodanovic.
This year's fair recorded a record number of visitors and exhibitors.