Date: Thursday, September 8, 2022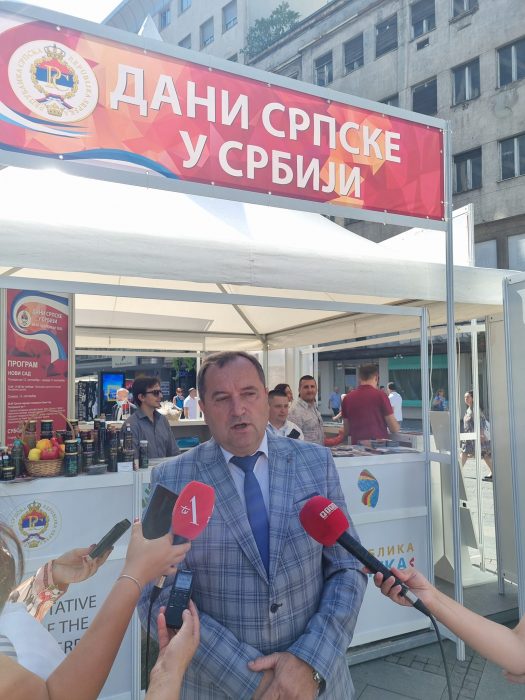 The tenth jubilee manifestation "Days of Srpska in Serbia" was opened today, organized by the Republika Srpska Representation in Serbia, and will last until 14. In September of 2022. The year of the year.
The manifestation will also be realized this year in order to better and better promote and represent the economy, culture, art and tourism of Srpska, as well as in order to improve and strengthen the cooperation of cities and municipalities from Republika Srpska and Serbia.
This year, the Tourist Organization of Republika Srpska, in cooperation with local tourist organizations and tourist entities throughout Srpska, will present the most attractive tourist offer and products as part of the event "Days of Srpska in Serbia" from Srpska.
The opening ceremony of the event is 8. On September at 20 o'clock in the National Theater in Belgrade, and closing ceremony on the 14th. On September at 20 o'clock in the Serbian National Theater in Novi Sad.
TORS stand – was visited by Zlatan Klokic, Minister for European Integration and International Cooperation, Srebrenka Golic, Minister of Spatial Planning, Construction and Ecology, Mladjen Cicovic, Head of Representation in Serbia and Miodrag Loncarevic, Director of TORS.