Date: Friday, September 30, 2016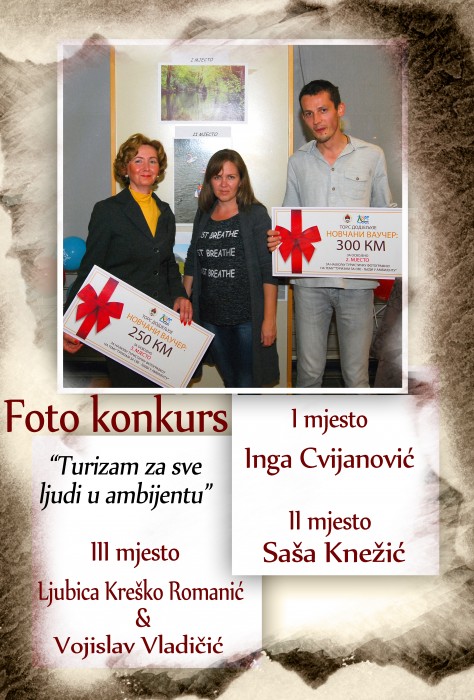 Winners  of  Competition for the best tourist photo are:
I place went to Ms. Inga Cvijanović from Doboj, for the photo "Silence".
II place  went to Mr. Saša Knežić from Banja Luka, the photo titled "Dayak 5". 
III place  shared Ms. Ljubica Kresk Romanić from Prijedor to photograph " Carriages through the city" and Mr. Vojislav Vladičić from Foca the photo titled "March".
All interested in the exhibition "Tourism for all – people in the enviroment" will be able to look in the Youth Center in Banja Luka from 03rd-09th October 2016