Date: Sunday, November 20, 2016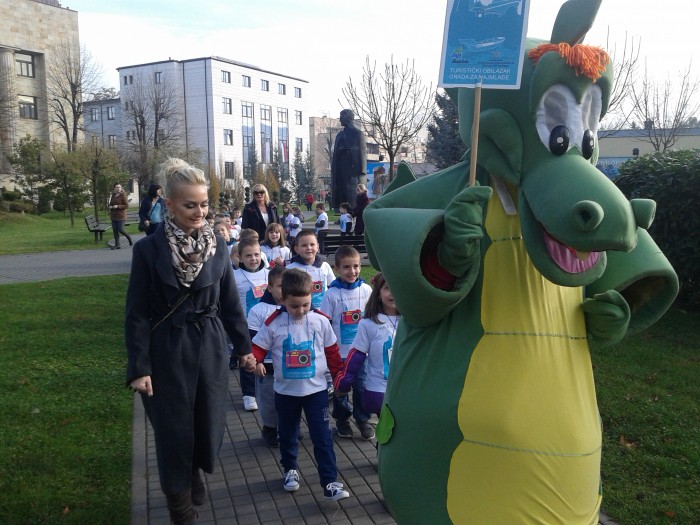 For the second time Tourism Organization of Republic of Srpska in cooperation with Tourist Board of Banja Luka have organized sightseeing of Banja Luka for children from kindergarten.
Children led a guide dressed as a dragon, which is the association of the legend about the name of the city of Banja Luka.
The aim of this project is that children learn more about the environment (city) in which they live.